---
Wake up to a delicious coffee every morning
The Avanza® is one of the smallest fully automatic coffee machines on the market, yet impresses with its functions, features and appearance. Choose between espresso, café crème, latte macchiato and cappuccino.
Order Now!
PREPARE YOUR COFFEE, YOUR WAY
Enjoy a range of coffee styles from short espressos to large cups, hot or ice, with or without milk.
Ristretto
(25 ml)
Espresso
(40 ml)
Lungo
(110 ml)
Flat White
Cappuccino
Latte
Warm Milk Foam
Hot Milk
Machine Features
Whisperquiet grinder
You can drink freshly ground coffee while everyone else sleeps. Your fully automatic coffee machine has a super-quiet steel cone grinder that grinds the coffee beans quickly and quietly.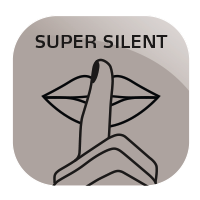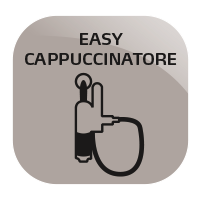 Easy Cappuccinatore
With the help of the integrated milk system, any coffee speciality can be prepared in two easy steps: Froth the milk with the Easy Cappuccinatore, pour your coffee, mix them together – done..
Aroma-Extraction-System (A.E.S.)
More flavour with pre-brewing: The freshly ground coffee is moistened with water before the actual brewing process. As a result, the flavours dissolve better and where do they end up? In your coffee, of course..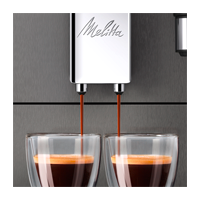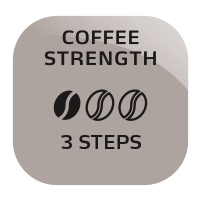 Adjustable coffee strength
Strong in the morning, but preferably not in the evening? Just as you like - the intensity of the coffee strength is easy to adjust to your current taste from mild to medium to strong. You can adjust the amount of coffee, too, of course. Variable - exactly the way you like it.
Five grinder settings
Coffee just the way you like it - freshly ground from whole beans.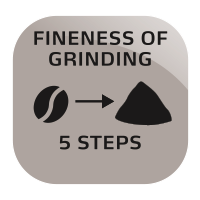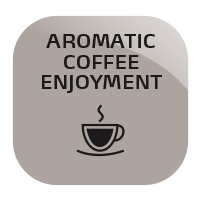 Aromatic Coffee Enjoyment
The new pump control system enables an ideal contact time between the water and coffee. You can now enjoy the two coffee classics of espresso and café crème with even better developed coffee aromas.
XL Water Tank and Bean Container
The Avanza® offers a XL water tank of 1,5l and a XL bean container of 250g.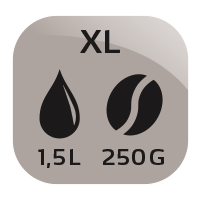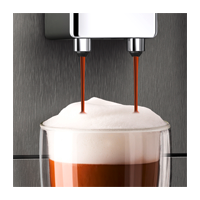 Height adjustable coffee outlet
The outlet is height-adjustable up to 135 mm so that you can also use glasses or extra large mugs. Without having to use special tools of course.
Specifications
DIMENSIONS (W X D X H)

35.3 x 20 x 46 cm

Capacity

250g Bean Hopper, 1.5L Water Tank

Construction Materials

Stainless Steel

Grinder

Whisperquiet grinder

Milk Texturing

Automatic milk texturing

Interface

Tactile Interface
>
FAQ
What is the delivery timeline for Melitta Machines?
Machine is shipped the next working day after getting your order. Should reach you within 2-5 days.
Do I get warranty in India?
Yes, you get a 1 year warranty.
How often do I have to descale the machine?
You need to descale it once a year. It has an auto descaling system.